3 Apps For Logging Runs – Android
There are a lot of health and fitness apps out there for Android devices. I have been actively trying out different apps to log my daily runs and found only a few apps fit the bill. Seeking a fine balance between versatility, stats, fancy graphs and motivation; I narrowed down my favorites to the following:
Run Free
Run Keeper
My Tracks


Developed by Google the versatility of My Tracks is simply undeniable. This app is capable of logging not jut your runs but most adventure activities. I even once used it to record the speed of a car that was driven by my friend.
My Tracks packs with it direct integration with Google Maps and provides almost all the information that any decent GPS Device can provide.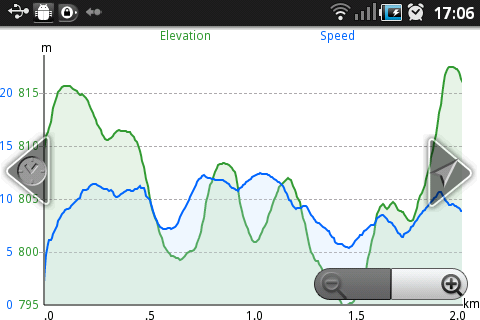 My Tracks does not integrate with any run logging website out there but provides the ability to export to GPX format that is acceptable at most sites.
Run Free
Runfree is one of the very few Android apps that provides integration with Daily Mile. One of its best features is "Tracks", which basically lets you define tracks that you regularly use and compare your runs to past efforts.
Integration with Run Keeper and features audio cues. Every Xmin or X Km(or Miles) it tells you your distance and pace, very good to get feedback as you run. I use this currently. Plus Runkeeper.com gives an easy way to export your run data and I liked that.  This app supports tracks too.
Depending on where you are logging your runs and what you want from the info you can go with one of the above three.
My Tracks is very versatile and you can use it to record your positions and geotag photos. Install this one for sure its a very good app even if you dont use it for running.