Managing Collections with Tellico
Image by *Luana* via Flickr
Tellico is a versatile collection manager for Linux. The KDE based application is designed to handle almost any type of perceivable collection and convert it to a easily manageable solution. If you have a huge collection of movies, music, books, comics ect and regularly lend them out, Tellico is the perfect program to keep track of your collections.
Tellico has pre-designed support for collections of: Books, Comics, Movies, Music, Coins, Stamps, Board Games, Wines. Cards and Games. The databases are designed to make data entry and search both relevant and easy.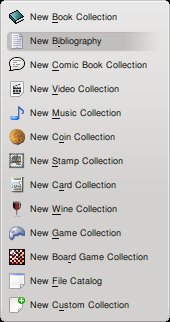 Tellico also provides a nice interface to display the information of your collection. You can generate reports and statistical information in moments. Tellico also provides easy methods of importing and exporting information to other collection managers.
Screen Shots: